Business Card Printing in Dubai
Standard Business Card Models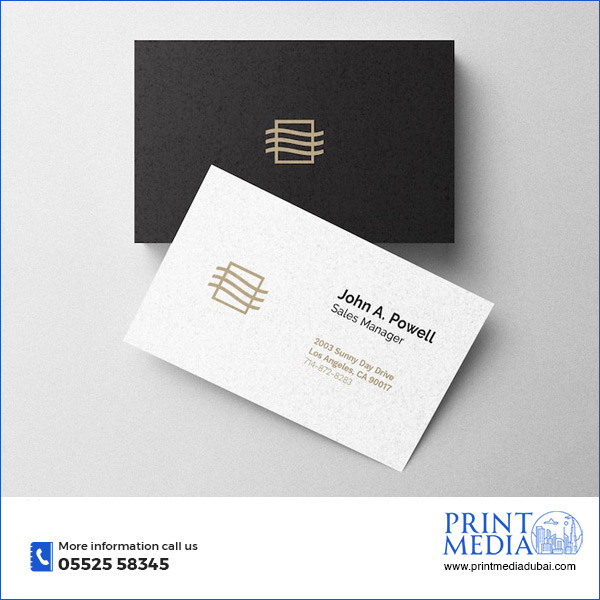 Bristol Pack Business Cards
Peal White Business Cards
Pvc Plastic Business Cards
Premium Business Card Models
Classic Conqueror Business Cards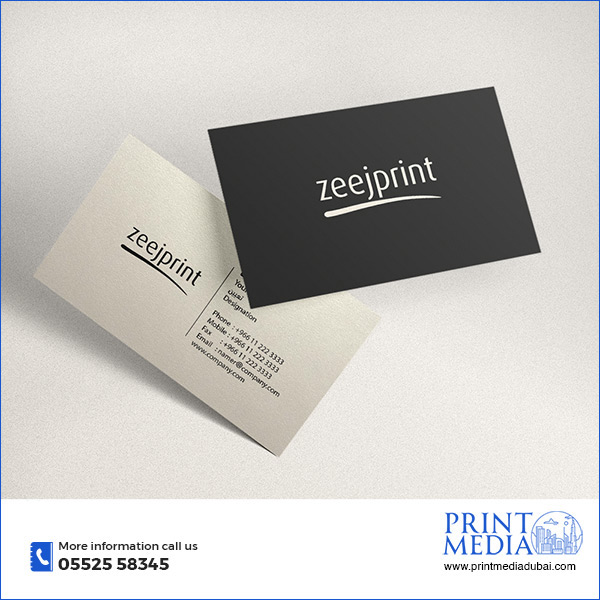 Classic ICE Gold Business Cards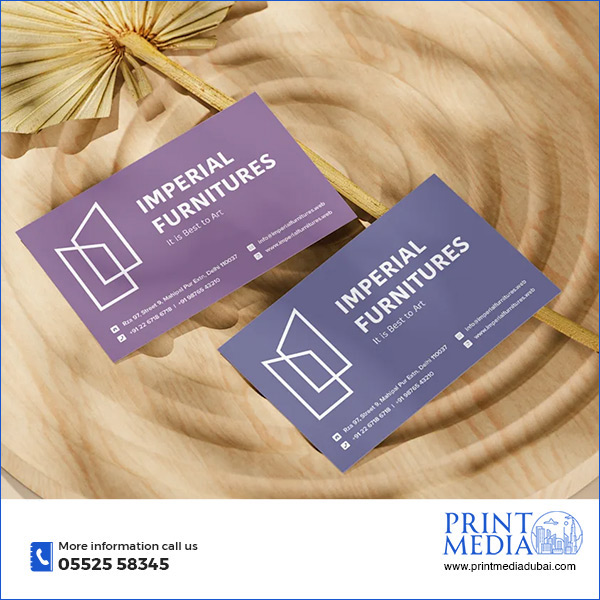 Velvet Pack business Cards
Imperial Business Card Models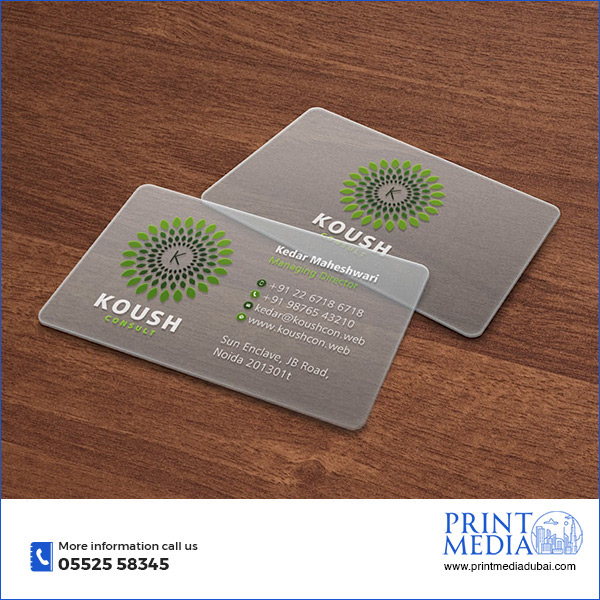 Translucent Pack Business Cards
3D Spot UV Business Cards
Get your free quote today
Welcome to Print Media Dubai, the best printing company in Dubai, UAE, devoted to supplying high-quality, well-designed business cards throughout the UAE. When it comes to generating attractive business cards that leave a lasting impression, we are your reliable partner. Our printing services are offered in Al Ain, Dubai, Sharjah, and Abu Dhabi.
Business Card Printing in Dubai
Business cards are an effective marketing tool that may help you build real contacts and stand out in a crowded company marketplace. At Print Media Dubai, we recognise the significance of a well-designed business card, and our team of creative designers works hard to produce cards that represent your brand's identity and values. We can help you create a business card that will leave a lasting impression on your recipients, from beautiful and sophisticated designs to modern and vivid layouts.
We think that saving money should never come at the expense of the quality of your business cards. As a result, we provide cheap pricing alternatives to organisations of all sizes. We recognise the significance of cost-effective solutions, particularly for startups and small enterprises. You may be confident that you are receiving the most value for your money with our straightforward pricing system. Print Media Dubai believes that every business deserves high-quality business cards without breaking the bank.
Good Quality Business Card Printing in UAE
Paper quality is critical to producing business cards that make an impact. Because we recognise that your business card symbolises your brand, we only utilise the finest materials available. Our premium paper selection guarantees that your business cards are substantial and communicate a feeling of luxury. We have a broad choice of paper alternatives to pick from, whether you want a smooth finish or a textured material, allowing you to build a business card that shows the individuality of your company.
Affordable Business card Printing Dubai
Another thing we pay great attention to at Print Media Dubai is premium ink. We use high-quality inks to provide brilliant and long-lasting colours. Premium ink guarantees that your business cards retain their aesthetic appeal over time, even when used often. Our printing technique ensures that the colours on your business cards remain lively and loyal to your brand identity, whether you choose a basic design or a colourful logo.
Aesthetics are essential in developing eye-catching business cards. We recognize that your business card is frequently the first impression someone receives of your company, and we work hard to make it count. Our skilled designers collaborate with you to produce a design that reflects the soul of your company while adhering to your brand requirements. To guarantee that your business cards radiate professionalism, we pay close attention to every element, from font to layout, and make a strong visual impact.
Best Business Card Supplier in Dubai
Our promise to you is on-time delivery. We recognise that in the business world, time is of the utmost importance, and we make every effort to produce your business cards on time. Our efficient logistics and simplified production process ensure that your purchase is handled and sent on time. We can manage your project with precision and fulfil your deadlines, whether you require a small batch or a huge amount of business cards. Print Media Dubai respects your time and strives to surpass your expectations with timely delivery.
Print Media Dubai is more than simply a printing firm; we are your success partner. With our dedication to budget-friendliness, paper quality, premium ink, aesthetics, and punctual delivery, we have become the preferred choice for business card printing in Dubai and across the UAE. Our commitment to excellence and customer satisfaction has earned us the trust of numerous clients from various industries.
Best Printing Agency in UAE
If you are looking for a reliable printing company that delivers well-designed business cards of premium quality, look no further than Print Media Dubai. Contact us today to discuss your business card printing needs, and let us help you make a lasting impression with your personalized business cards. We are proud to serve clients in Al Ain, Dubai, Sharjah, Abu Dhabi, and throughout the UAE. Experience the Print Media Dubai difference and elevate your brand with our exceptional printing services.
Client's love
Love from Clients
" Excellent Service and Quality Products. Will do business again "
" They provide very good service and the most of products meets our demand, very cost-effective, i like this company and their products "
" Awesome service & good quality "
Interested To
Get Our 3D Signage Design