Digital Signage Dubai – Revolutionizing Advertising
The evolving digital world has landed us at the doorsteps of innovative methods of advertisement. Digital signage Dubai involves the use of animation, images, video, etc to convey a message to the consumer and advertise the services. Digital signages optimise advertisement and make sure it reaches the targeted customers.
Digital signage is found to have a wider audience and drive a more meaningful end result. The versatility of digital signage is an added advantage when it can engage in constant communication and spectacularly share vital information. 
Digital signage Dubai can be designed most memorably so that it must be spotted more at the first glance. Digital signage can be excellent means to project information, promotions, and announcements right outside your company's doorstep.
3D SIGNAGE – GET YOUR BUSINESS NOTICED
As the name suggests, 3D Signages have specific letters cut or carved out in the desired way to form the logo, taglines or brand name in three dimensional way, making it visible to customers from all directions. This is an excellent means to take your business to another level.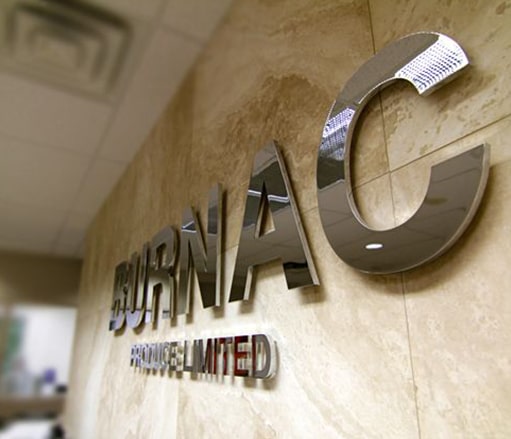 A high-quality 3D Signage displaying a clear and easy-to-read message in vibrant colours and trendy font, open a window of endless possibilities to create a brand identity among the general public. Exterior signage is an excellent way to plan and execute strategies that sets you apart from your contemporaries. 3D signages have the marvelous ability to be noticed by passerby people, potential clients, and recurring customers alike.
3D signages create a new form of interaction between the consumers and the business organisation. 3D Signage Dubai has emerged as an incredibly important tool for marketing, advertising and promoting. When compared to the booking amount companies usually spend on creating advertisements and introducing the public to the product, 3D signages from are comparatively cost-effective with a much higher result-oriented potential.
EXPLORE THE ENDLESS POSSIBILITIES
The three-dimensional Digital signage Dubai that prominently protrudes out from the walls is surely an attention grabber. The same can be said about the electric backlighting that gets you are logon show up despite weather fluctuations at any time of the day.
The most attractive features of 3D Signage are the endless options it provides. The advancement in technology has led to the invention of tremendous prospects in designing 3D that is unique and captures undivided attention. 
3D letters in Digital signage can be generally classified into two categories. Dimensional lettering is mainly used for non-illuminated signages and provides a clear and distinct vision. Channel lettering is mainly used for illuminated signages and is specifically constructed to provide day and night visibility.
Various styles are available to design and make 3D letters. The most commonly employed ones are lighting effects, painted finishes, back-painted letters, acrylic laminates, metal laminates, plaques, and digital prints.
One can also consider using a variety of materials for designing 3D sign letters like acrylic, PVC, vinyl, and plaques if going for plastic 3D Signage Dubai. In the case of metal, which is more durable and has attractive dimensions aluminum, brass, bronze, copper, cast aluminum, stainless steel, etc can be used. Letter foam is a lightweight, high-density material that is generally used 
VIBRANT SIGNAGE COMPANIES IN DUBAI 
Grab the opportunity to make the best first impression. The top Signage Companies in Dubai designs and create outstanding 3D Signage  using the unending options in the field. Print Media Dubai has more than 5 years of creating the most beautiful and applauded Digital signage for the topmost corporations in the UAE. With amazing experience in the signage industry, Print Media Dubai has been serving customers to develop their business using powerful budget-friendly tools of marketing. Our hardworking and dedicated team of experts take every customer requests into consideration and bring forth the perfectly designed 3D Signage Dubai at the most affordable rates. Print Media Dubai is UAE's favourite Signage Company in Dubai that makes the first impression a long-lasting one.